Two-colour lacquer
Show your true colours
Light
The look you want
Customisation
Design the way you like it
Two-colour lacquer
Show your true colours
Monotone not your bag? Then combine your preferred lacquer with an additional colour for the roof, rear view mirror and A-pillar.
For the T-Roc Sport: black and 'flash red'

For the T-Roc R-Line: black, 'pure white'
Light
The look you want
Impressive by day and by night: the T-Roc light design. The LED daytime running light in the bumper is sure to catch the eye thanks to its integrated flashing function, particularly when turning or changing lanes.
Combine with the halogen headlights as standard, it has a compact stroke design, in interplay with the optional LED headlights with a striking ring look.
Tail light clusters with LED technology, dark red in the T-Roc Sport, ensure a striking lighting signature on the rear.
Wheels
Looking good: the T-Roc wheel range
Extraordinary and stylish: that goes for the T-Roc and its wheels. With the optional wheel rims, you can give your T-Roc a personal touch.
T-Roc Style
The T-Roc with a certain style: Your
Plenty of room for personality: the T-Roc Design.
 'Rebell' wheels (17 in) as standard in three additional colours on request

two-colour lacquer in 'urano grey' (vehicle colour) 'pure white' (roof),
other colours available for an additional charge

chrome contrasts on radiator grille and rear

front and rear diffuser in silver

ambient lighting in white: illuminated decorative trims, reading lights in front and back, footwell lighting

dash pad (design panel on the dash panel) in black oak brown matt

comfort seats with seat covers in 'Tracks 4' fabric
R-Line 'Exterior' bundle
Make a first impression that impresses
Making it even more sporty and striking?
That's what the T-Roc R-Line is all about. With the R-Line Exterior, you can give your vehicle even more character.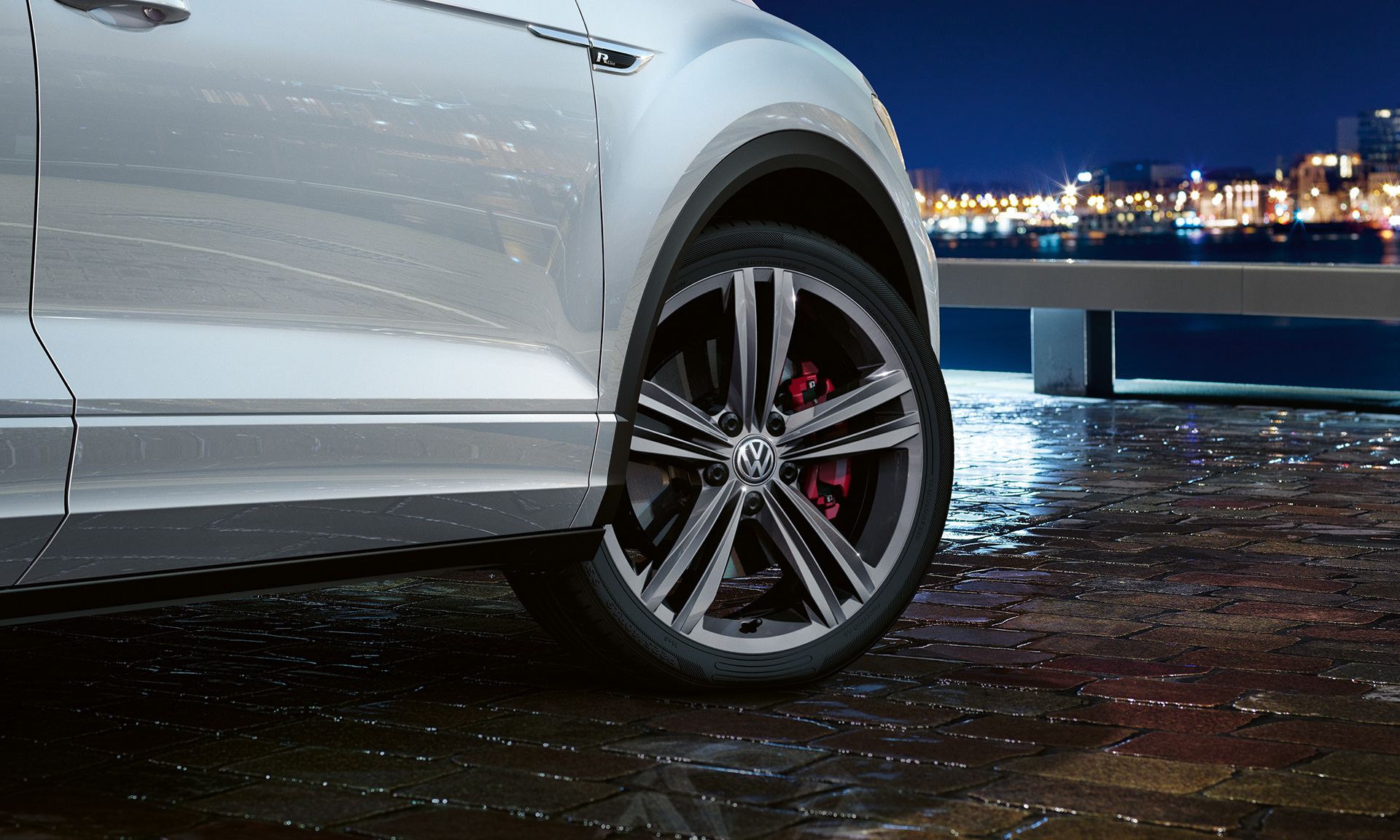 T-Roc R-line

Clear lines all round
The optional R-Line bundle has everything you need. And creates the ultimate striking look. Inside and out, front and back. With lots of exciting details and design elements.